---
On Sunday we're going with a professional guide to visit the neighborhood of Quadraro through the Murals itinerary in order to discover the fascinating Roman Street Art.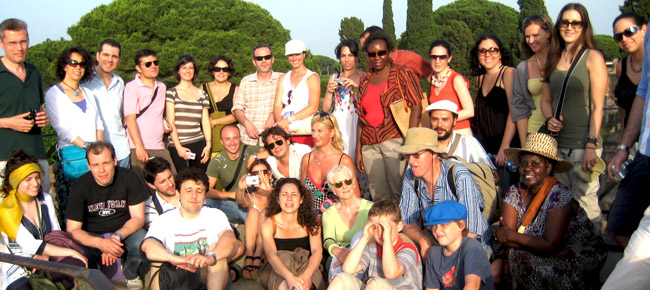 It's not only a Tour.. Your new friends will make the difference!!
This tour will take place in
English
and will last approximately
2 hoursmeeting point:
Metro Porta Furba Quadraro, at Tornatora caffetteria. 3:00 pm
And what about after the Tour?
Let's go for drinks all together!!
How much will it cost?
10 Euros for the Tour guide and headsets
the Tour guide: Silvia Prosperi
RESERVATION REQUIRED | MAX GROUP SIZE 30 PEOPLE