---
Do you want to improve your language skills in a relaxed setting with mother tongue teachers ready to help and guide you?
Attend this event
Chit-Chat 8:00 pm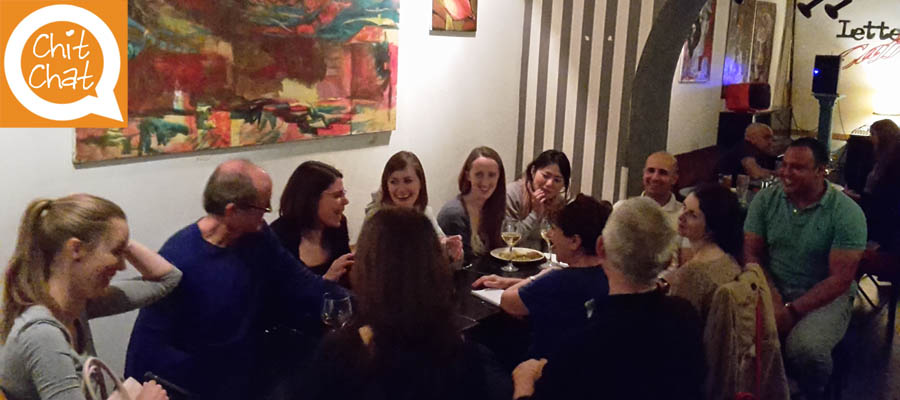 Chit-Chat is a conversation group... it is a wonderful chance to practice a language that you already have a basic knowledge of.
While you will receive guidance from a mother tongue tutor, it is not a lesson! Instead, each week our tutors will provide a topic, around which the conversation can be based.
8:00 PM (Please arrive on time!)
12€ (1 hour conversation and Aperitivo included)
Extra Time Aperitivo 9:15 pm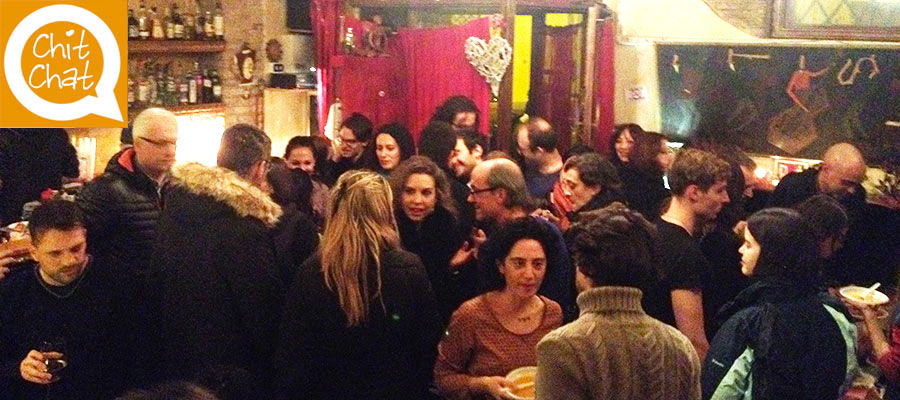 We are offering an Aperitivo with the chance to socialize and network while mingling with an international crowd.
After the conversation the chit-chatters enjoy the aperitivo and meet the other members of friendsinrome that don't do the CHIT-CHAT.
9:15 PM
8€ (Food + 1st Drink)
Location
Libreria caffè Bohémien, a cozy library cafè located in the charming Monti neighborhood, within walking distance of the Metro Cavour.
Teachers & Languages
CHIT-CHAT in Italian is in collaboration with Kappa Language School, an Italian language school located in the heart in Rome, an official PLIDA Certification Center and part of the Dante Alighieri Society's network.
Italian
Enrico Piciarelli
Italian language teacher (DITALS certified), MA in Italian studies (Roma Tre University).
Alessia Accorrà
Italian language teacher, MA in Italian studies (La Sapienza University).
English
Danielle
English teacher from United Kingdom
Spanish
Dalia
Spanish teacher from Malaga
Russian
Eviss
Russian teacher specialized in linguistics
French
Marianna
A tour guide form Paris